SAVE YOUR FLOORS
Your floors hold everything that you value. Don't let them get damaged by long-term equipment use. Whether on carpet or hard flooring—our mats will keep everything looking like new.
BETTER CONTROL
These all-around mats are made more robust and sturdy than other mats. Mesh weaving and anti-slip coatings give exercisers more control and stability. The edge treatment also reduces kicking or flipping of the outer areas, so your workout is the only thing you have to worry about.
COMPLETE THE LOOK
Life Fitness mats are designed to complete the look of your equipment. The aesthetic designs will match any Life Fitness cardio equipment.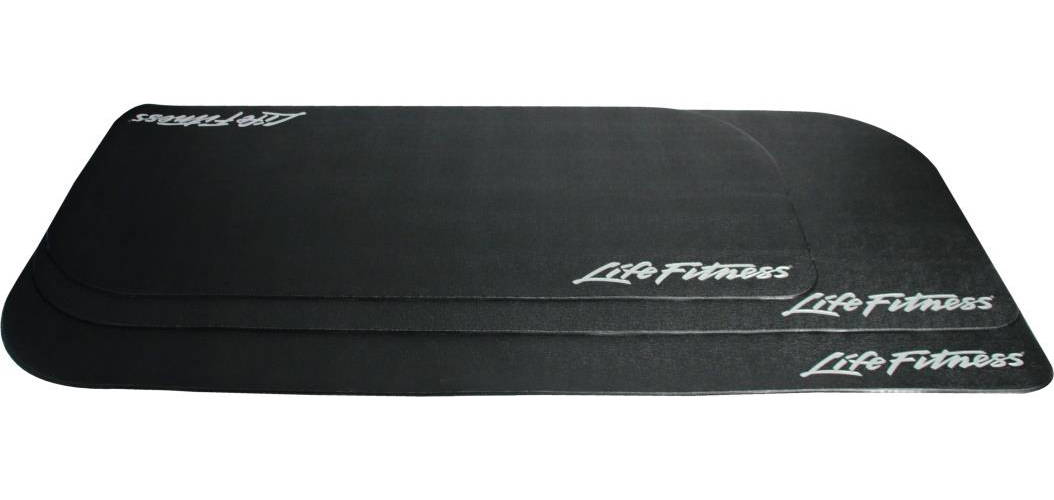 PREMIUM LARGE EQUIPMENT MAT
Premium large equipment mats should be used with these treadmill models: T3, F3, T5, Club Series Treadmill, Platinum Club Series Treadmill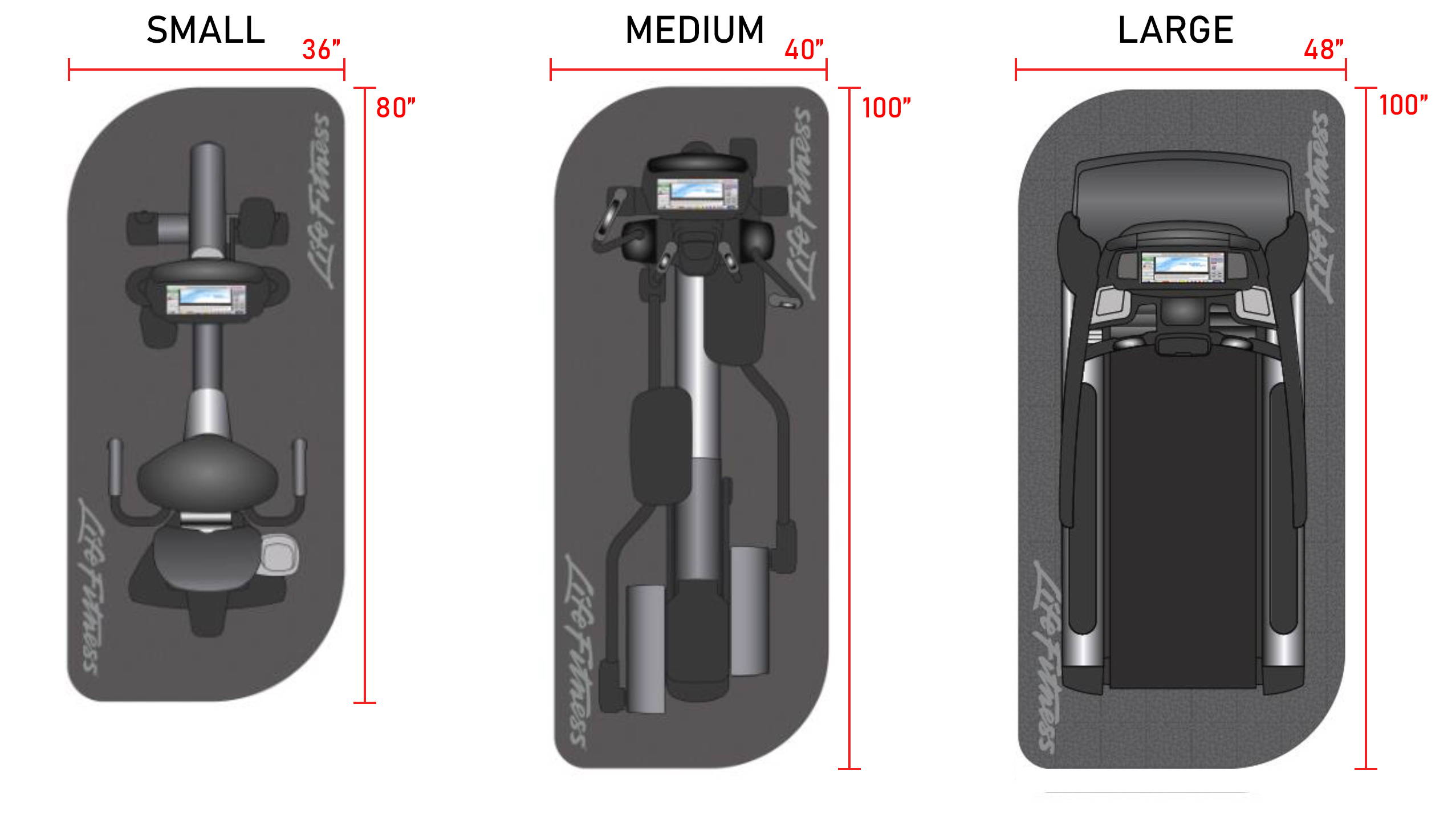 Life Fitness has been a pioneer in fitness equipment, innovating across cardio equipment, connected consoles, digital content and connected strength equipment.
From health clubs and gyms to pro sports teams and top colleges, fitness facilities in 165+ countries feature the strength and cardio equipment of Life Fitness.
Good match for my LF Upright Bike
I train daily either running or riding. I use the mat for my LF upright bike, which i use 3-4 times weekly. It is high quality as compared to mats for my other fitness gear and it compliments the bike.
I recommend this product
The Lifefitness mat is of excellent quality and size.
The LIFEFITNESS mat is an excellent match for the Arc Trainer Eliptical. Perfect size and excellent quality.
I recommend this product
I would buy this product again
I recommend this product
I would buy this product again.
It's a mat for my treadmill.
I recommend this product