The Life Fitness Optima Series is designed with a small footprint to maximize versatility without compromising space — making it a great selectorized addition for home gym owners looking to level up their fitness space.
Easy adjustments and simple design, the Optima Series is great for all fitness levels. Work-arms correctly align with user joint movements for a natural, comfortable feel throughout the full range of motion.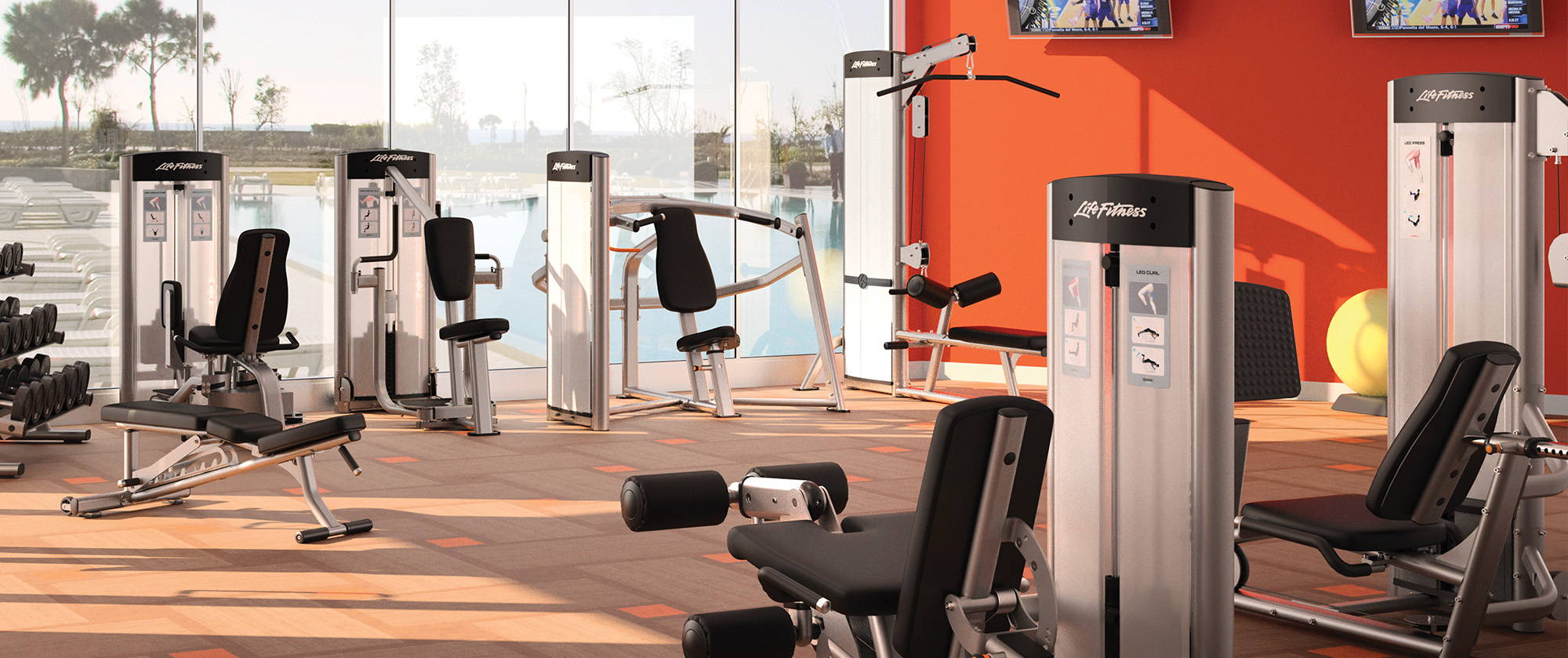 FRAME
11 gauge steel
Electrostatic powder coat finish for maximum durability
TOWER
Consistent low profile 57" tower on most machines
Full front weight stack shrouds
CUSHIONS
Contoured cushions utilize a molded foam for superior comfort, support, and
increased durability
CABLE & PULLEYS
7 x 19 strand construction, lubricated, nylon coated cables
4.5" dia. fiberglass impregnated nylon pulleys / sealed ball bearings
Minimum Breaking Strength (MBS)
1/8" Cable 2,000 lbf tensile strength
3/16" Cable 4,200 lbf tensile strength
WEIGHT PLATES
Solid steel 15 LB (7.5KG) weight plates
Drop-down increment weight: 7.5LB (3.75KG)
Top weight plate is fitted with self
lubricated bushings
Magnetic weight selector pin locks into place
WARRANTY
Structural Frame (coatings excluded): 10 Year
Pulleys, Weight Plates, & Guide Rods: 5 Year
Bearings, Cables, Grips & Electrical: 1 Year
Upholstery, Springs, & not specified: 90 Days
Size (L x W x H)

42" x 36" x 57"

Recommended Live Area (L x W)

84" x 60"

Weight

370LB

Weight Stack

142LB

Max User Weight

250LB

Warranty

Structural Frame: 10 Year Limited | Pulleys, Weight Plates, Guide Rods: 5 Year | Bearings, Cables, Grips, Electrical: 1 Year | Upholstery, Springs, Not Specified: 90 Days
Life Fitness has been a pioneer in fitness equipment, innovating across cardio equipment, connected consoles, digital content and connected strength equipment.
From health clubs and gyms to pro sports teams and top colleges, fitness facilities in 165+ countries feature the strength and cardio equipment of Life Fitness.