Weights, barbell, bench and other attachments not included.

Weights, barbell, bench and other attachments not included.

HAMMER STRENGTH HD ELITE™
HD Elite™ is Hammer Strength's most durable line of racks, built for extreme training conditions.
HD Elite™ racks offer a wide range of color options and have less holes than a typical rack, to make them feel premium and assure visual consistency.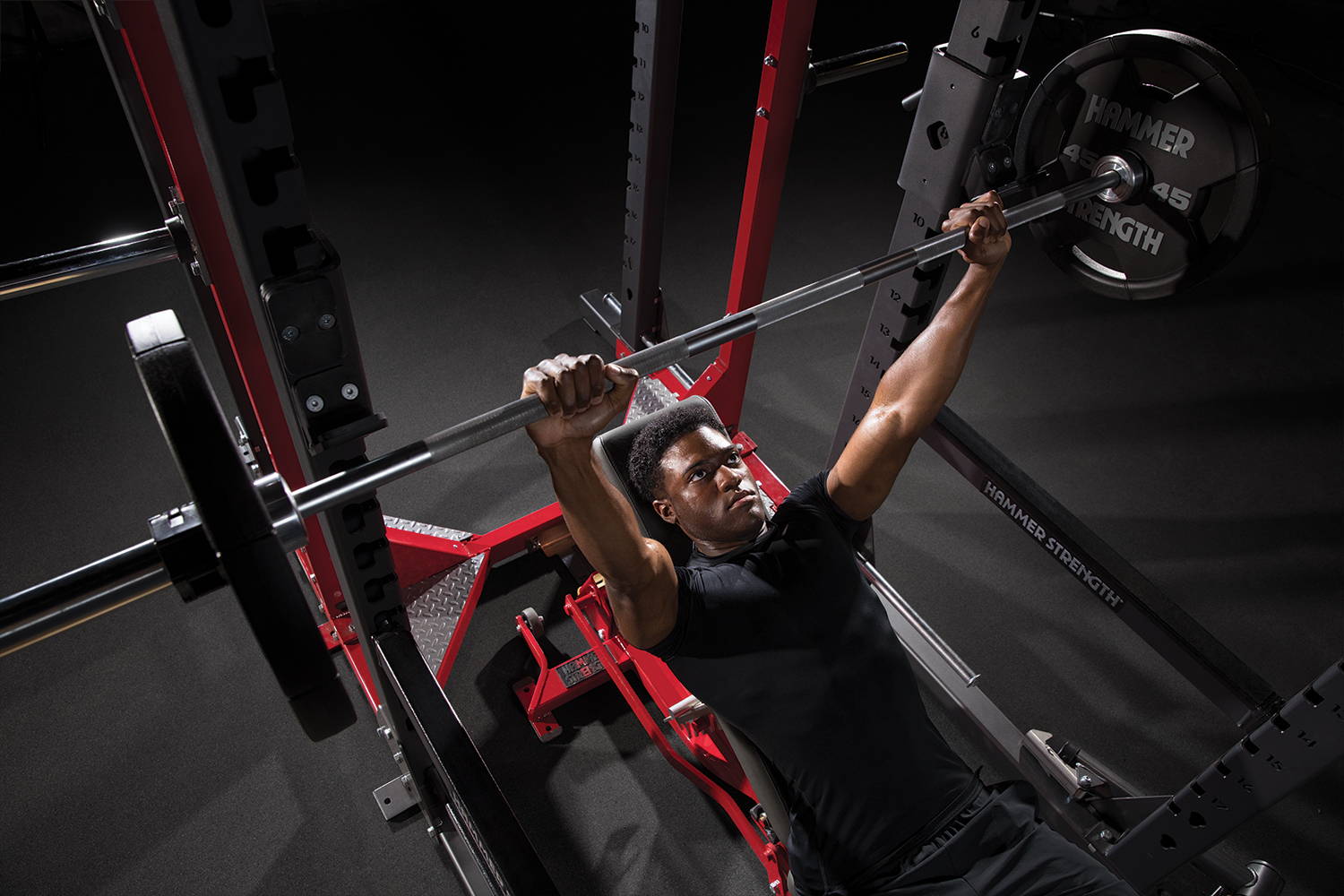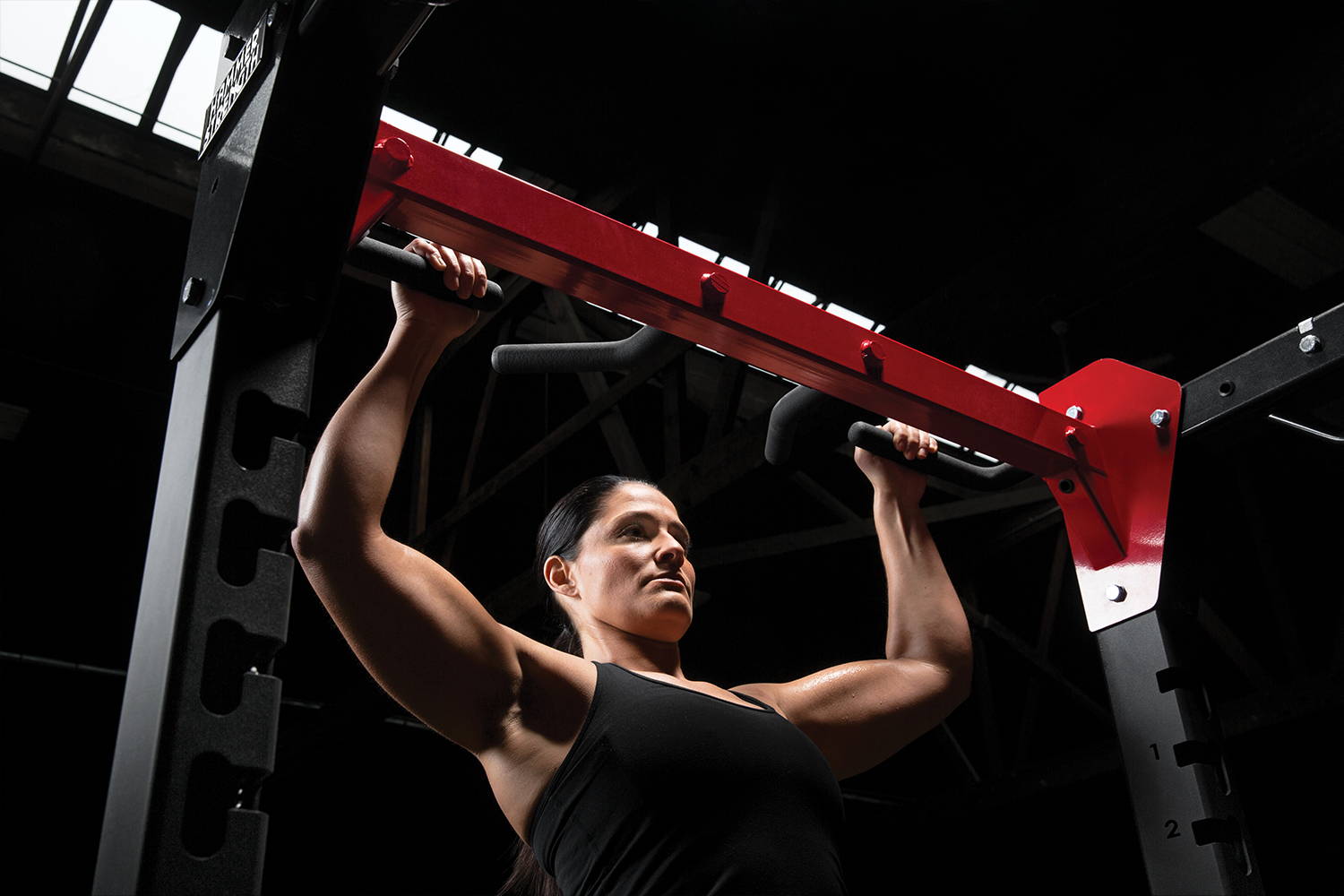 Tested to the limit, HD Elite™ racks utilize Anvil Bracing™, Spider Gussets™ and the highest quality 7- gauge steel for unrivaled rigidity and strength.
Patented Hammer Strength-originated bolting mechanism allows for higher fastening torque and eliminates exposed hardware for a cleaner, more premium look.
BUILT TO A HIGHER STANDARD

Built to a higher standard, Hammer Strength is the No. 1 brand for elite athletes because it can take the pounding they dish out, and, most importantly, it's designed to provide results. We are committed to turning steel into world-class strength equipment with world-renowned durability. That's why Hammer Strength equipment is tested to exceed industry standards, ensuring that it can hold up to years of even the most intense training programs.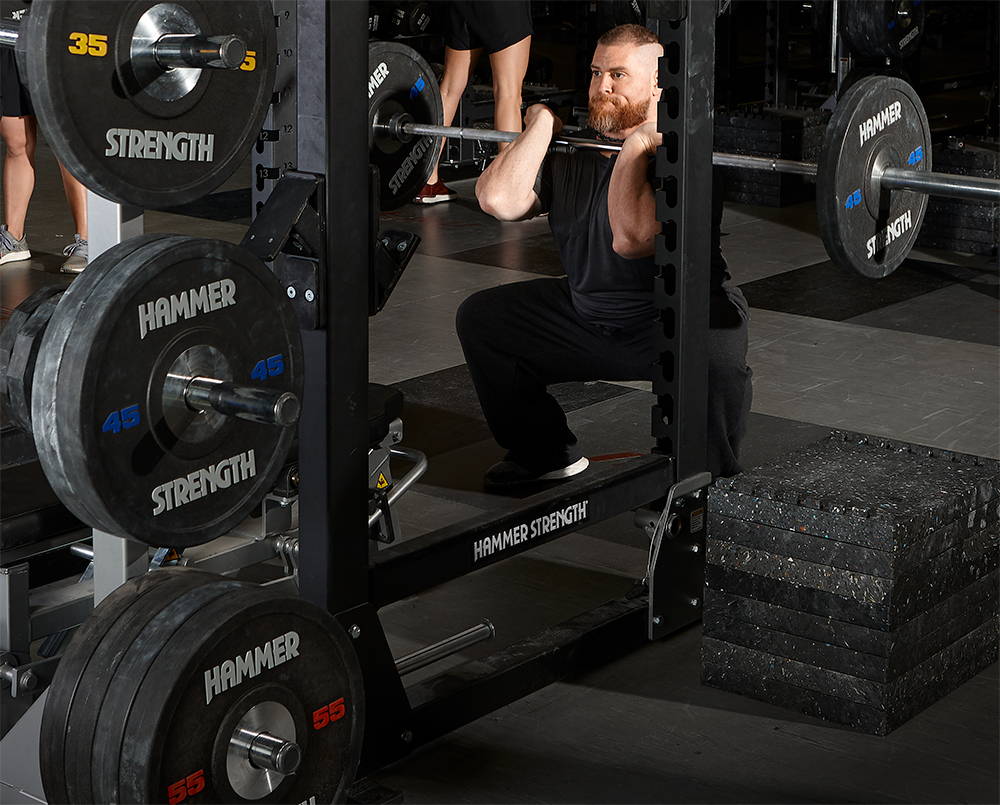 Life Fitness has been a pioneer in fitness equipment, innovating across cardio equipment, connected consoles, digital content and connected strength equipment.
From health clubs and gyms to pro sports teams and top colleges, fitness facilities in 165+ countries feature the strength and cardio equipment of Life Fitness.